About Mark Holthaus
Advice for New Home Buyers
Your loan and home buying experience is only as good as your loan officer! Be patient, ask questions, and take notes.
Mark is the best!
"Mark recently helped me to purchase my first home. His service is second to none and I would highly recommend him! His communication skills really set him apart and he helped me through every step along the way. Not only is he an excellent communicator, but he also made himself available whenever I had any questions or concerns. If you are in search of a lender then look no further, Mark is the man for the job."
—Erika from from Kyle, TX
Mark is your guy!
"Mark was very helpful in making this process go as smoothly as possible! 10/10 would recommend! This was my first time buying a home and Mark was great at helping me through the loan process and educating me on my different options. "
—Payton from from Duncan, OK
Great home buying experience.
"We have some previous experience with home-buying so we can definitely tell the night and day difference between working with Mark and previous loan officers. He is straight forward and efficient. Also quick to respond to your questions and helps you every step of the home-buying process. We have had difficulty in the past finding a lender that understands the nature of our job as travel healthcare professionals, given that everyone's financial picture might be different but Mark was able to assist us."
—Rouchelle from from Mc Intosh, FL
Great to work with!
"Mark was extremely helpful and, as a first time homebuyer, explained everything well and made it easy to understand. I'm also a single mom and a FT nurse at a busy hospital, so he would send reminders to me via text and/or email so I wouldn't miss any deadlines. There were always open lines of communication between Mark, my real estate agent, and myself and that made it really easy to make sure that everyone was always on the same page. "
—Ashley from from Wilmington, DE
Mark was super helpful!
"Mark assured we were on top of locking in the best rate possible by frequently touching base throughout our home search process. He was always responsive."
—Alexandra from from East Brunswick, NJ
10/10 would recommend!
"Mark was amazing from start to finish. He was always responsive and going out of his way to ask even the most minute question and as a first time home buyer, I had many of them. "
—Maggie Koch from from Indianapolis, IN
Great experience for a first time home buyer
"I knew nothing about the home purchasing/loan process, and Mark made it very easy for me. It was great having personalized customer service from start to finish which I didn't find at the first lender option I looked into. He made sure each step of the process was very transparent and had my best interest in mind. Definitely would recommend. "
—Ben Heiliger from from Lawrence, KS
5-Star Mortgage Experience!
"It was a pleasure to work with Mark Holthaus at NBKC Bank on our recent home purchase. Mark was responsive to all questions, dependable and reliable in accomplishing the task at hand. He went above and beyond to make sure our loan closed on time, while always looking out for our best interests. We are very happy with NBKC Bank and wouldn't hesitate to recommend Mark to others. Thanks again!"
—Charles Obmaces from from Milwaukee, WI
Highly Recommended
"Mark was accommodating throughout our process, always responded quickly, and answered all our questions. I would highly recommend Mark as your loan officer."
—Alex Prus from from Fernandina Beach, FL
Easy Loan Process
"Mark was very helpful and answered all my questions in a timely manner! He made the loan process easy to understand and was very communicative throughout."
—Colton Miller from from Conroe, TX
Get to know Mark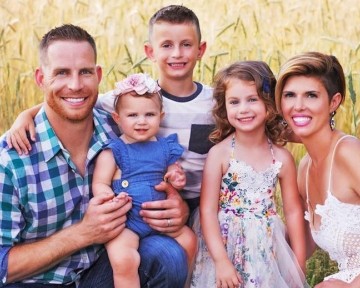 Before working at NBKC, what was the most unusual or interesting job you've ever had?
When I was in High School I had a job with the Kansas Dept. of Transportation. I literally sat on the side of the road/highway and counted cars.
Where did you grow up?
Topeka, KS
What is on your bucket list?
I want to Skydive, Heli-snowboard (drop out of a helicopter at the top of a mountain), visit Thailand, Japan, Australia, New Zealand, and every state in USA. There are many more but I would also like to live to be 120!
What is something that people would be surprised if they knew about you?
I love John Wayne!
What aspect of your job are you most passionate about?
I am most passionate about helping people either becoming financially stable through refinancing or helping them purchase a new home. I also love assisting them in making the decision and delivering on the promises made.
Any sports or specific teams you're a fan of?
Basketball is my favorite sport, followed closely by football. My favorite sports team is the Kansas Men's Basketball team. I love the Chiefs and Royals, but KU comes first!!!
What is your motto or personal mantra?
Live and Lead.
What are some of your hobbies?
Snowboarding, basketball, coaching my son's baseball team, traveling, watching movies and TV shows.
What's your alma mater?
Northwest Missouri State Bearcats B-E-A-R-C-A-T-S, Bearcats, Bearcats, goooooooo, BEARCATS!!!!!