About Mark Holthaus
Advice for New Home Buyers
Your loan and home buying experience is only as good as your loan officer! Be patient, ask questions, and take notes.
Highly recommended
"Can't say good enough things about Mark. He was proactive, responsive, professional, and easy to work with. I wouldn't hesitate to work with him again in the future or recommend him to someone else."
—Stephen Gianos from from Leavenworth, KS
The Best!
"Mark was amazing from the start. He came recommended by my brother after I had been trying to work with a few other banks but wasn't satisfied with their service. I had a lot a of questions as the process was new to me. Mark was patient and took his time to walk me through everything, including providing me different scenarios to look at which I really appreciated. Also got everything wrapped up in record time! He's truly passionate and knows what he's doing. Highly recommend and will definitely work with him again."
—ambergapasin from from Rancho Santa Margarita, CA
Easiest loan ever
"Mark worked all hours so communication, despite the time zones, was prompt. He clearly instructed and processed each step to make this, despite the distance, the easiest home loan we have had."
—Steve & Des from from Pahoa, HI
Relentless excellence
"Mark was incredibly dedicated and aggressive to get our loan closed within 30 days. We did not have a cookie cutter financial situation and Mark persevered through several hiccups. We have bought multiple houses and he was by far the most dedicated! Couldn't recommend more!"
—jensen daniel j from from Lansing, KS
Super impressed!
"We had spoken with a few Lenders and knew right away from our first interaction with Mark that he was the right Lender to go with. He is very thorough and no tables were left unturned . He is very informative and always communicates with you through the entire process. At no point was he confusing or hard to get in touch with. We will definitely be recommending Mark to everyone ! He was extremely personable and great at what he does. Thank you Mark for such a positive buying experience!"
—Richard from from Olathe, KS
Very well done!
"From start to finish my experience with Mark was seamless. Always communicating with us through the process. Wonderful job and so easy to work with. I highly recommend him for your mortgage needs."
—Stuart Pollack from from Lenexa, KS
Stayed up until 11pm to ensure we locked in the best rate.
"Mark has been gifted with diligence and intentionality. I wish you he knew how many times I brought up his name this week with friends and family because I talked about how he saved our tails one night when we worked out details until 11 pm because he wanted to ensure we locked in a low rate before they increased....sure enough they jumped the next day. It greatly aided us more than we even knew at the time. He constantly and tirelessly worked to text, call, and double call us when we were running around and trying to learn what the heck we are doing. He explained everything to us and I felt like he had our best interest in mind. He didn't make us feel down about how little we knew but encouraged us as first time home buyers. He worked with my dad who was involved and figured out how to reach out to him and include him in the process. I know this is a job, but he really helped us out. I appreciated it and look forward to working with him again in the future."
—Cruz Gallegos from from Kansas City, MO
Great!!
"Mark was extremely knowledgeable and so easy to work with. He always answered the phone when I called and if anything came up he was letting me know ASAP. I will definitely work with Mark again. Thank you"
—user1181541 from from Mabank, TX
Great Experience
"Buying a home is a stressful experience, but Mark and the nbkc team took all of the worry out of the lending part of the process. My wife and I read reviews, filled out preliminary applications, and spoke with over 10 lenders in an attempt to find the best fit for us. At the end of the day, no one came close to Mark and nbkc. Nbkc had the best interest rate, the best rate lock policy, and the most user-friendly technology interface of any lender we looked at, but Mark was really the one who made working with them a positive experience. He took the time to get to know us and our needs, then he shared recommendations based on his experience and market trends. His advice was spot on for us, and I can't recommend him more highly."
—Reynold Bills from from Mcminnville, OR
Highly recommend
"Mark is top notch! First let me just say I am not the most patient person in the world lol! Mark from start to finish would walk me through the process answer any and all questions that I had. He was patient and just by speaking with him, you knew his number one goal was to help purchase the home of our dreams!! This process in its self can be long and stressful. But he would keep in touch and make things easy to understand when paper work was needed. He even personalized our loan a hundred percent. Instead of an sending an email with the Final approval he called and my self and my wife were able to get on the phone and hear the news at the same time! Just him taking the time to do that is just shows what an awesome person he is. This is who I will be calling in 30 years with another home purchase!!"
—stacie moss88 from from Troy, NC
Get to know Mark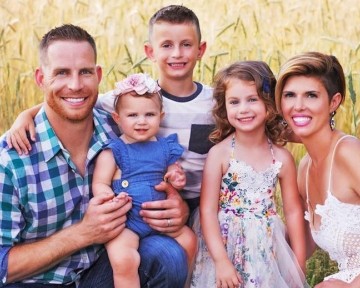 Before working at NBKC, what was the most unusual or interesting job you've ever had?
When I was in High School I had a job with the Kansas Dept. of Transportation. I literally sat on the side of the road/highway and counted cars.
Where did you grow up?
Topeka, KS
What is on your bucket list?
I want to Skydive, Heli-snowboard (drop out of a helicopter at the top of a mountain), visit Thailand, Japan, Australia, New Zealand, and every state in USA. There are many more but I would also like to live to be 120!
What is something that people would be surprised if they knew about you?
I love John Wayne!
What aspect of your job are you most passionate about?
I am most passionate about helping people either becoming financially stable through refinancing or helping them purchase a new home. I also love assisting them in making the decision and delivering on the promises made.
Any sports or specific teams you're a fan of?
Basketball is my favorite sport, followed closely by football. My favorite sports team is the Kansas Men's Basketball team. I love the Chiefs and Royals, but KU comes first!!!
What is your motto or personal mantra?
Live and Lead.
What are some of your hobbies?
Snowboarding, basketball, coaching my son's baseball team, traveling, watching movies and TV shows.
What's your alma mater?
Northwest Missouri State Bearcats B-E-A-R-C-A-T-S, Bearcats, Bearcats, goooooooo, BEARCATS!!!!!