About Adam Lutjen
Advice for New Home Buyers
Trust the process. Contact me whenever however, I am always available at any point during the process.
Extremely helpful
"Adam was so helpful and patient in explaining the process with me. He was meticulous and thoughtful in all his communication, and the process was streamlined for my convenience."
—Jonathan C from from Allen, TX
Adam Lutjen, a great Loan Officer at NBKC Bank.
"Adam Lutjen makes sure you understand the process of the home loan you are applying for. I applied for a VA loan and he guided me through it all. If you have questions about your loan and documents that are needed he is there to talk you through it. Adam isn't just my Loan Officer, he became a friend. He has a pleasant personality and that means a lot to me. Thank you Adam Lutjen for all you did to help me get my home loan purchase."
—bhamsher50 from from Las Vegas, NV
3 weeks from application to cleared to close with lowest rates and fees.
"Adam was great to work with. Roughly 11 days after getting our offer accepted I was not feeling good about my current lender. Closing costs were very high, and rates were high even with buying points with good credit. I reached out to Adam to get a quote and he got one sent immediately and the numbers were shocking! Saving over 5000 in closing costs and the rate dropped 1.25% from current lender. I was in disbelief, but trusted Adam when he said the numbers wouldn't change much once we got the application going and we would still be able to close in time. Everything went smooth and he had us cleared to close in just 21 days! I'm still shocked at the savings and how quickly he pulled it together. I would recommend him over and over and will most certainly reach out to him with our next home buying endeavor!!"
—jschinderling1 from from Blue Springs, MO
Fantastic!
"Adam worked with us for nearly 2 years while we tried to find our perfect home. He was always available for questions and walked us through the entire process. Buying a house is an exciting but stressful time and I always felt supported by Adam. I couldn't recommend him enough!"
—Viktoriya Stoycheva from from Kansas City, MO
Outstanding
"Adam Lutjen did an outstanding job getting me my loan with NBKC bank! He is very kind & always had a speedy & accurate response to my every question along the way which made it a very easy & stress free process. He got my rate locked in & completed my loan smoothly as promised. I recommend Adam at the highest level I can give which is the full 5 stars!"
—Jane M from from Knob Noster, MO
Above and beyond
"Adam was amazing and extremely helpful from start to finish. He replied to all of our questions at crazy hours and was extremely thorough with his answers. I am so happy to have had the chance to work with him and will definitely recommend him to everyone I know! Thanks again for all of your help Adam, buying a house is stressful and you did everything in your power to make your end seamless."
—zuser201708010855490 from from Holiday, FL
Excellent overall experience
"Adam was timely and professional throughout the process. As a first time home buyer I had a million questions and Adam was patient and took care to fully explain the details understanding that this is one of the most important decisions in ones life. Adam picked up my phone calls over the weekend and I got the sense that he really was looking out for me. He also advised to lock in rates back in November which turned out to be an excellent call which saved me thousands of dollars. 5 star rating, would highly recommend."
—Joshua Kim from from Norwood, NJ
Incredible! Knowledgeable and Thorough!
"I was very unfamiliar with the process for purchasing my new home. Adam guided me through every step with incredible patience, attention to detail and thorough knowledge. He answered every question promptly, accurately and with respect—even when I later saw my question as unnecessary. I am very grateful to Adam."
—kejhnsn from from Belton, MO
Great exceptional service
"Adam Lutjen got me in my dream house and was always very expeditionary with any questions or concerns I had during the home buying process, he goes above and beyond to meet your customer expectations, highly recommended."
—tonybar2 from from Independence, MO
Great experience
"I had a great experience working with Adam Lutjen at NBKC Bank. From start to finish he was very helpful reached out all the time to see how I was help me with any questions even if they were small things. Adam was very detail oriented but if there was something I had a question on he broke it down into very simple understanding. Very Good experience and I would definitely recommend anyone needing to get a mortgage to work with Adam at NBKC bank."
—Christopher welker from from Saint Louis, MO
Get to know Adam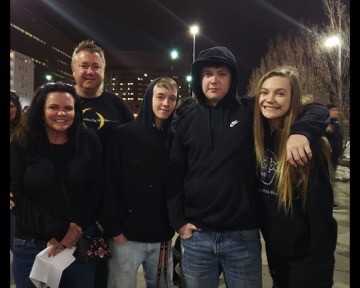 What is your motto or personal mantra?
Knock me down, I'll just come back running.
What is your favorite sports team?
The Kansas City Chiefs are the best!!
What is something that people would be surprised if they knew about you?
I think most people would be surprised to know I played lead guitar in a rock band for several years
What is on your bucket list?
Visiting Europe is on the top of my bucket list.
What aspect of your job are you most passionate about?
I love helping people obtain their first home or dream home and the fast-paced competitive environment that comes with it.
Where did you grow up?
Growing up in the small town of Oak Grove, MO was a great experience.
What are some of your hobbies?
Some of my hobbies consist of playing guitar, riding dirt bikes, and wakeboarding.
Before working at NBKC, what was the most unusual or interesting job you've ever had?
In my younger days I was a stone mason. We designed subdivision entries, lime stone caps for masons, mantels and hearths. Although it was hard work, I loved the job.