About Chad Pomerenke
Advice for New Home Buyers
Do not be afraid to ask questions.
Get to know Chad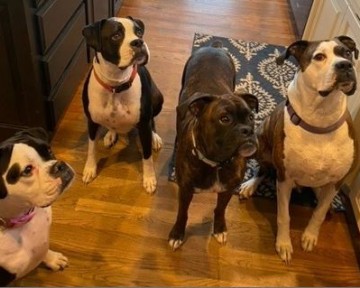 What is your motto or personal mantra?
The grass is green where you water it!
What is your favorite sports team?
KC Royals
What is something that people would be surprised if they knew about you?
I have 4 Boxer dogs. I would have 20 if my wife and kids would let me.
What's your alma mater?
Kansas State University
What is on your bucket list?
Always wanted to drive a train.
What aspect of your job are you most passionate about?
Always helping the customer. The only option is 100% satisfaction.
Where did you grow up?
Kansas City, KS (The Dotte)
What are some of your hobbies?
Love to hang with my wife and kids. Enjoy playing golf with my son and following him to golf tournaments as he plays at Baker University.
Before working at nbkc, what was the most unusual or interesting job you've ever had?
In college I worked for a trucking company as a mechanic doing maintenance on the trucks and trailers when they came off the road.